Jai Gurudev!
I have experienced several miraculous and wonderful moments, but this is the first one that I could pen down. Meeting Guruji is Bliss personified, and when this bliss comes as a wonderful surprise, it is Super Bliss personified.
On the 16th of September 2013, there was some turbulence happening in my mind because of which I felt an immediate and desperate need to get Guruji's Darshan. I was to go to the Ashram for Navratri this year, so I started counting days. And to my wonder and surprise, the very next morning, I got a call from a lady who has never called me before, saying that Sri Sri is in Mumbai. I was wonder struck! I immediately contacted all my friends and teachers. In some time, we got to know that we could meet Him at GSB at Wadala (a famous Ganesha Mandal in Mumbai). Gurudev was to board a flight to Bangalore in the evening. I was contemplating as to which place to go, GSB or airport. Eventually, I left from my place to meet Him at GSB, Wadala. Just then, a teacher staying nearby called me and asked if I would like to join her to meet Guruji at the airport. I told her that I was driving towards Wadala. She said okay, in a very disappointed tone. It seemed as though she was trying to tell me to go to the airport instead. Her voice, her tone told me to head towards the airport. I immediately changed my mind and headed to the airport. Many more devotees like me had stationed themselves over there, eagerly waiting to see the Master. We all were waiting for Him with so much love and excitement.
The moment He arrived, as it always happens, the crowd got out of control. I was just near the entry gate and needed His blessings desperately. He knew it too! He lovingly kept His hand on my head and blessed me! That was it! I was instantaneously uplifted to Bliss. I was just so happy.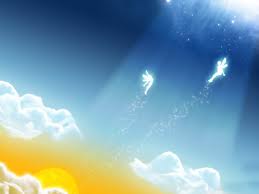 His miracles don't end here. I was wanting to do the eternity process since more than a year. But somehow it never happened. At the airport, a teacher friend pulled me out of the crowd and told me that the eternity teacher was also there and suggested me to meet her. So I met her and she agreed to do the process for me in the next couple of days. Monday I met Guruji and Thursday I was done with the eternity process. Guruji gave me an absolutely beautiful and purely Divine experience of the eternity process too. I truly could not have asked for more. Then I came to know about the bigger miracle that actually happened.
The Eternity teacher told me that she had stopped taking Eternity process sessions since the last 3 months but the moment she saw me, she felt as if Guruji was telling her that she has to do the eternity process for me. And she was not even supposed to come to the airport that day, as she was with Guruji all the while before that. She was on her way back home when Guruji started for the airport, but suddenly she came to the airport, for some unknown reason, which later became clear. She was sent in the form of an Angel to heal me.
After listening to all this, I was amazed and completely wonder struck. He had actually done it all. My reaching the airport instead of Wadala, the teacher coming there, my eternity process happening and His blessings uplifting me. It was all a Divine Plan.
His ways are surely beyond our understanding and absolutely wonderful and blissful.
Guruji I have no words to express my love and gratitude for you! My only prayer is to have the virtues to receive His blessings and be able to rise as He raises! In loving surrender to You Guruji!
With lots and lots of Love, Worship, Respect and Gratitude,
Disha H Bhanushali.
Jai Gurudev