It's been exactly one year and seven months now, since I first did my Basic Course! In this duration, I have seen and felt many benefits of the "Sudarshan Kriya". It's also so amazing to have a Living Master, guiding you through the ups and downs of life. Every day is a gift of the Divine, filled with bliss, so enchanting, so fruitful. My life has taken a 360 degree turn, a positive turn! Guruji helps me in my daily life, guiding me at every step, just like a father would lead his little one. I feel so blessed to have the Master in my life.
Below I have described a miraculous experience that got me stunned.
I am a professional, with tight work schedules, and am also actively involved with NGOs. Despite the tedious schedule, I enrolled to do my Post-Graduate studies. This was a tough decision for me, as I knew it would be extremely demanding in terms of time and effort. But I decided to go ahead.
During the course of my studies, there were many assignments to be prepared and submitted by me. One such assignment got me into a real fix. I submitted a couple of drafts for the same, but for some reason, my lecturer was still not happy with my work, and not only that, she also commented in front of the entire class stating that I was totally out of topic! I could not figure what exactly my lecturer wanted, and all she told me when I asked for guidance was "This is a post – graduate paper, not under-graduate" and she gave me a book saying "I hope this will help you." So I took the thick book and walked towards my car, in dejavu! God, time was running out on me, and I had a great deal of work commitments to complete that week. I did not know how I was going to manage everything. The work pressure was getting at me.
On reaching back home, I thought with a calm mind and reached the conclusion that there was no sense in panicking, I had exactly 5 days to complete the assignment and I had to make the most of it. I could read 5 chapters a day, and in 3 days I would finish the book. Then within the next 2 days I could complete the assignment as well. Of course it sounded ridiculous even to me, but practically, that's the only best thing I could do! That night, I sat to read the book. It was quiet interesting, but it did not seem to answer my quest for the assignment. Early next morning, I called my classmates and discussed with them, and of course, they had the same view. What was I going to do then? I could not give up at that stage. Thus I continued my search. I read some other material as well, but didn't really get anywhere. Time seemed to fly at a more magnified speed, and it was already Sunday. I had only 1 more day to go. By then I was panic struck. I forgot about everything around me, I couldn't sleep, I couldn't eat, all that was on my mind was completing the assignment. To add to my agony, as though it was not already at its peak, my brother suddenly had some health complications and had to be rushed to the hospital and was then admitted to the ICU. This was one of the most testing times of my life. After my father's demise, I became phobic of ICU's and wards. But I had to remain calm and composed at all times, because any signs of panic on my part would make my mother hysteric. There was only one mantra that pulled me through – "Guruji, I know you are with me, and are listening to me. I know you are with my brother." This was running like a Jappa (Chant) in my mind. After a few hours, things stabilized, and the doctors told us that there was nothing to worry, though they would keep my brother in the ICU for a few more days on observation. So I was more at peace on hearing this soothing piece of news, that my brother was better.
By the time I returned home, it was late at night and the first thing that hit me was, "Oops! My assignment!" I was extremely nervous then, as I knew that if I don't send it the next morning, I would fail the paper. I was in a helpless state as the situation had just not been in my control. I ran to Guruji, to His photo and said, "Gurudev, please help me. I'm not even sure what to ask you for, but please give me some idea, time, something. I need to get this assignment done by tomorrow morning". After that, I had my shower, set my alarm for 3.00 am, hoping that the 3 hour rest will help me, and then went to bed. But, sleep was not ready to embrace me, and I ended up tossing and turning in bed, all the while, talking to Guruji in my heart, as I usually do! For a moment I was so tangled in my problems that I could not think. At that agonizing moment, I just suddenly felt like meditating, and went totally blank.
That gave me some calmness and a sudden urge to log in to YouTube and watch the many videos of Guruji! It was quite strange but I just went ahead and followed my instinct. The very first video that was displayed on the list that day was Guruji talking about the GM crop during one of the Satsangs. Someone asked to send a petition about brinjals, and Guruji explained about the fate of farmers who cultivated BT cotton, and the effects it has on the soil, and also about the many types of original rice breeds which were lost, which we may never bring back!
Oh My God!!!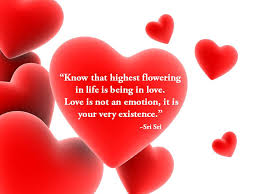 I nearly jumped out of my chair in excitement. I was so shocked, stunned, amazed, overjoyed, and grateful. Wow! It was such a mix of feelings. I couldn't have asked for better. This was exactly what I wanted. This was exactly what my lecturer wanted. All the puzzling concepts were now falling in place. So simply and beautifully Gurudev had explained the subject of my assignment in the form of a video. I was just so happy. I took His photo and hugged it close.
Suddenly everything made sense, the contents of the thick book, the title, the comments. Everything made sense. My lecturer actually wanted me to think out of the box, about legality and morality, the difference between being legally right & morally right, about Corporate Social Responsibilities, about Business Ethics. And Gurudev's video had explained it all. I was so excited. I immediately grabbed my laptop, played on repetition, one of the Satsangs where Guruji was singing (it has always given me energy), and started to type the assignment. Five hours passed, and I did not even realize, and my assignment was complete. It was already 6.00 am, just nice for me to get ready and drive to my University, which is about a 2 hour drive from home. All through my journey, I could not stop thanking Sri Sri! The moment I saw my lecturer, I briefly explained to her what I had written, and she smiled and said, "Finally!" And guess what – 2 months later, when the results were released, I got the grades I wanted! Guruji! Thank You So Much! Love You! Love You! Love You! No words could express my gratitude. Nothing I do will express my gratitude enough, except to spread HIS message & love to ALL!!!
Love You Gurudev! You are my Guru, my mentor, my best friend. What can I say when the DIVINE is present in my life, in the form of my " Guruji ", holding my hand & guiding me in my journey back "HOME"!!!
JAI GURUDEV
Rathaa