We were in UAE and had to be in India for the funeral of a close relative. By evening that day, my husband had a massive cardiac issue, with all systems failing. The Doctors had told me to be mentally prepared for the worst and inform my children as well. I sincerely prayed to Gurudev to handle the situation, sought blessings from Blessers and Swamiji.
Even in the middle of such a crisis, I could remain calm and centred and could take positive decisions regarding my husband's treatment, which was crucial. This was possible only cause of doing regular Sadhna (Practice) & Meditation. Even after Angioplasty and By Pass surgery, problems started cropping up one after another, with his kidneys showing symptoms of failure, platelet count coming down, blood sugar levels surging up. In such a helpless circumstance, all I could do was to hang on to that one ray of hope, my Guru, my Master.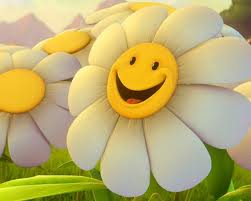 Finally, after a month, my husband was discharged from the hospital. But then, during the review, his pulse count suddenly went down to 42 and ECG was erratic. On knowing this, my daughter immediately sought blessings from Gurudev, who was in Germany then. My husband himself informed that within a little while, he started feeling the difference. He felt the healing happening. He is much better now.
All the Doctors appreciated my positive attitude, for being calm, and giving them confidence to move forward in his case. Though my life turned upside down within a matter of hours, and I will have to pick up the threads of life from the base and start all over, I am still able to smile, even laugh and move on. The show must go on, that's what it's all about!
Like Guruji says: Success means an undying smile and determination to keep moving ahead come what may.
Thank You Gurudev
Shyamala