Gurudev Sri Sri Ravi Shankar was visiting the United States in the summer of 2015 when I met him at the Newark airport in New Jersey. The meeting was totally unplanned. I was going to Texas and walking towards my gate when I saw Gurudev walking through security. Knowing this was an opportunity I couldn't afford to miss, I rushed and got his footwear from the security belt and placed it on the floor for Sri Sri.
He gracefully came, wore them, and looked up and asked me "Tu aayan nahi?" (You didn't come for the event?). He was referring to the Yoga Day event on June 19 for which he was in New York City. I had avoided going. "Yes, Gurudev, I was busy with some commitments," I replied.
Sri Sri then took the small group of 4-5 people who were with him on a walk around the airport as our flights were late. During the walk, Gurudev asked me why I did not attend a Vigyaan Bhairav session he gave 3 months ago. Honestly, I was really stumped that he knew that I had not attended! I replied that I was busy with work and couldn't make the time.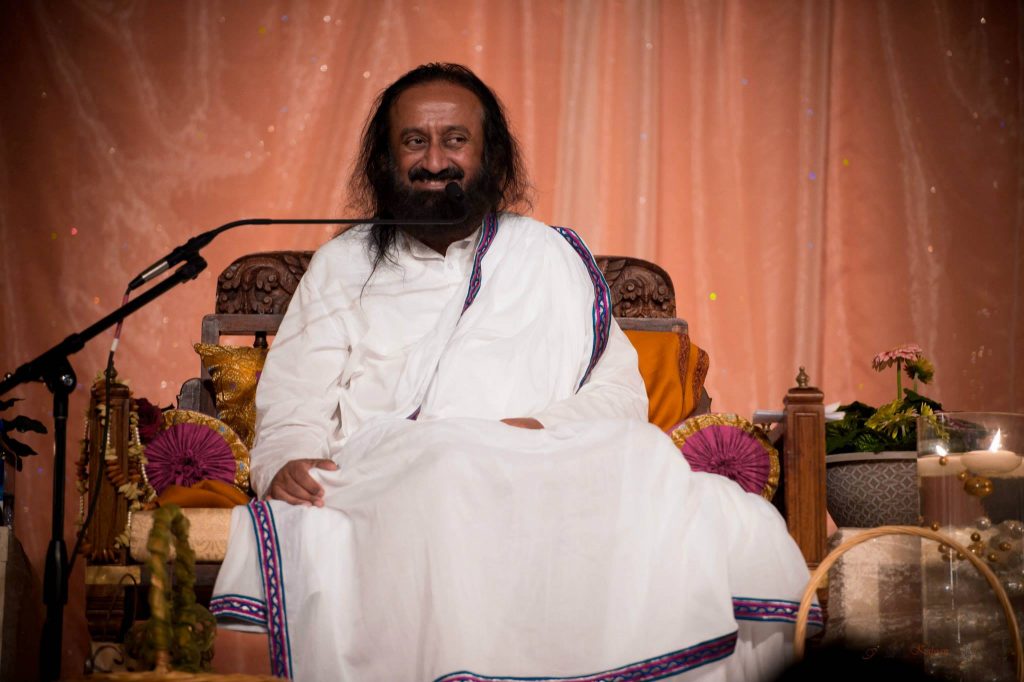 He then whispered in my ears, "itne paise kamake kya fayda agar tumhe samaj main nahi aata ki kidhar aana chahiye?"(What's the point of earning all this money if it doesn't guide you to the right place?).
I was floored. I told him that from this point onward, I will not miss any knowledge sessions Gurudev would give. He is just too sweet and I feel blessed to receive his love and attention.
During Christmas in 2016, I finally attended the Vigyaan Bhairav session in our beautiful Art of Living Retreat in Boone, North Caroline and wow, it's something that shouldn't be missed at any cost. Like other tapes we have of Sri Sri giving his wonderful knowledge, we will hear this on a DVD soon but truly, it's a real blessing to attend in person. Make the time! After all, like he told me, what is the point of earning so much if we can't choose wisely where to spend it.
Jai Guru Dev!