I want to share a recent incident that happened with me on the 11th of July 2013.
I work in an Oil and Gas company, so I am required to travel a lot for professional reasons. On the 9th of July, I was planned for Oman in order to complete two tasks, and my return ticket from Oman to Dubai was scheduled for the 14th of July.
On completing my first task, I was informed that my second task was cancelled because of which I could leave Oman on the 11th of July itself. So after completing my job, I straightaway headed for the airport.
I checked in at about 5 pm, in order to board the 8.40 pm flight, handed over my passport to the check-in staff and asked for a boarding pass. Unaware of the fact that I had not changed my tickets from 14th July to 11th July, I was all happy to go back, as I would get to attend my Friday long Kriya the next day.
A lady from the ground staff at the airport checked the data base and asked me whether my flight was scheduled for that day itself. That was the time when it struck me that I had forgotten to change my flight tickets to the 11th of July. This meant that I did not have a flight booking for that day. Now what was I to do? So I told the lady to change my booking to the 11th of July (the same day). The lady then guided me to speak to the Officer about the same, as it was a late change for getting a seat on the same days' flight.
I told the Officer the entire story, about how I had genuinely forgotten to pre-pone my flight booking due to a change in the planned schedule and requested him to book me a seat on the 8.40 pm flight. So he checked the availability, and fortunately, he had a seat vacant. I asked him the fare (price) difference, to which he said that it would be a difference of 14,000 INR. That was a lot of money. I did not have that much with me at the time. So I asked him if he could put me on to any other flight with a lesser price difference. He got back to me saying that he had no other alternative flight for me. I was really disappointed and did not know what exactly to do next. I called my office, but as it was Ramadan, no one was present in the office premises to attend to my phone call. I was in a total fix. I saw no solution whatsoever.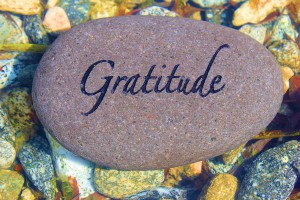 So I just closed my eyes and said –
"Guruji, please look into it. I tried, what to do?"
The very next second, literally next second, the Officer called me and said, "I rechecked my system, it's a bit odd as it's now showing that we have one seat vacant in the same class as yours on the 8.40 pm flight, with no fare difference. So you can proceed and board the flight. You need not pay anything now. You are very lucky!"
I knew what had happened, and how it was all taken care of by my Master. I thanked the Officer, and all I could say was "Jai Guru Dev!" 🙂 All my way, I was just awestruck and grateful for this lovely miracle.
Never before has such a thing happened in my life, where I feel looked after and loved at every small step. It's marvellous how Guruji takes care of everything and everyone.
Many other incidents happened that night, which were truly unbelievable. It was like Sri Sri was giving me a treat for something!
Jai Guru Dev!
Shrikant Badhe