Jai Gurudev!
I feel really blessed to have been selected by my marvelous Guru to walk on the path. My story is one that will kindle the lamp of faith in the hearts of many. I had been suffering since 2009, with severe immobilizing pain, swelling and burning in my left thigh & abdomen. This was the result of multiple failed surgeries, which caused grave damage to the nerves. Medically this condition is a post-operative femoral Neuropathy at inguinal ligament. It results in complete limitation in living, because of which there arises a feeling of disappointment and helplessness regarding the future course of one's life.
On very little exertion, I would experience immense pain, and lack of physical strength to perform normal everyday activities. Allopathic doctors said that there was not much hope but still attempts could be made for a fourth surgery, where the chances of recovery and improvement would be very bleak. But having faced tremendous problems in earlier such attempts, I decided not to go ahead with the surgery. I continued with homeopathic medicines from a very renowned practitioner, which resulted in a little relief. But life was still far from normal. Moreover, the future was completely dark. Things would improve a little and again fall back in their original poor condition.
I felt that only when I did the Sudarshan Kriya ( taught in the art of living basic course) and meditation, my condition would show considerable improvement. I also observed that, by the grace of Guruji, every course that I attended, be it Advanced, Guru Pooja or Pre-TTC (teachers training course) , helped in bringing about a positive change in me. I personally could not believe that things were actually turning over for me. But still, the same problems used to recur every few months.
But this time around, during May 2013, the problem took a bitter turn. Medicines were not working, and we were completely clueless about what should be done next. At that time, I got the Master's call for doing the TTC, which was to happen in July 2013. To travel all the way to Bangalore seemed like an impossible task. But yet, something pushed me. Something inside me made me want to go. It was like a calling from the Divine. In-spite of all the suffering, I decided to take the course at the Bangalore Ashram. We had kept it a secret at home, from all my relatives in Kolkata. Finally, with complete surrender to my Guru, I went to the Ashram.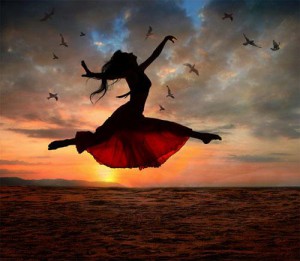 Unbelievably, my condition started improving from the start of the journey. I could handle physical exertion, movement, and exercises. I was also able to do justice to my Seva (Service) and Sadhana (Practice). It was amazing how I was feeling completely normal. I had truly longed for this feeling. I had forgotten the taste of being physically fit in the past few years. The vast extent of discomfort and problems had almost taken my life to a state of compromise. But at the Ashram, I could feel the healing happening. I could feel myself recovering. I finally experienced the sense of a normal life. I felt healthy and happy. It's just unexplainable.
I returned from the Ashram as an AOL Teacher, with full zeal, energy and enthusiasm, hale and hearty. This was truly beyond my expectation. I become completely speechless, each time I try to comprehend such things intellectually.
May He be there for the millions suffering. May people understand Him and just grab His hand and get saved before being drowned. Surrendering, once again, at the Lotus feet of Sri Sri. I know it is His magic that has made my life a celebration!
With Love and Respect
Nilay Jasu