I am an Assistant Professor and I am pursuing my Doctorate degree. I had a doubt whether I will be able to complete my Doctorate Degree or not. I had to prepare and submit an article, which was to be accepted by one of the international journals.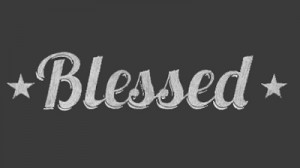 For the first year, I prepared the theory paper and did the preliminary course work. I had secured a good score, and entered second year. During my second year, I had to prepare an article focusing on the USB mini device. Days passed by, and all of a sudden there was a change in topic and I had to divert to the electrical field, which is new to me. Due to this, I had lost all hope and was not able to concentrate for over four months. I did not know how I would manage. But then, there came a ray of hope in my life. Guruji had come in the form of my Guide. On an auspicious day, He called me and gave me the concept in my prayers.
So I worked on the concept wholeheartedly, but was not able to bring life to it. Again, there was a state of anxiety in my mind. I did not know how to proceed. But still, I did not lose faith in Sri Sri, My Guide. Finally, after multiple attempts, the concept document was ready. I then submitted it to the international journal. After reviewing my file, the international journal reverted with their feedback. I was quite disheartened on receiving the same as I expected to do better. But still, I did not lose my hope, and kept the lamp of faith burning. I knew that Gurudev would surely help me. After a few days, I went for the weekend prayer. There I had a dream in which Guruji gave a rose to me, blessed me and took me to a new world. This dream gave me much more confidence.
The very next day, I got a mail from the editor of the international journal saying that my article had been accepted. Wow! What a feeling that was! I am 100% sure that this was a miracle of Guruji. His Grace and Blessings is my Luck in disguise now. I am just so grateful to my Master.
Right now I am preparing an article focusing on the world map. I know that Gurudev will guide me through his as well. I have not yet met Him, but I know that He has a grand plan for me. I feel extremely blessed to have such a Master in my life.
Love You Guruji,
Prema Sainthavi Sulochana